When multiple people share responsibility for a synchronous event, it can sometimes be important that they have the ability to schedule meetings for each other.
As long as your Zoom account was created by the Learning Technologies Team and hold a current Zoom Pro license, you can delegate users that also fit those same qualifications to schedule meetings for you.
To do this, go to zoom.us, navigate to Settings, select Meeting, and scroll all the way down to Other.
There, you can enter the Truman account info of people that you wish to schedule meetings for you.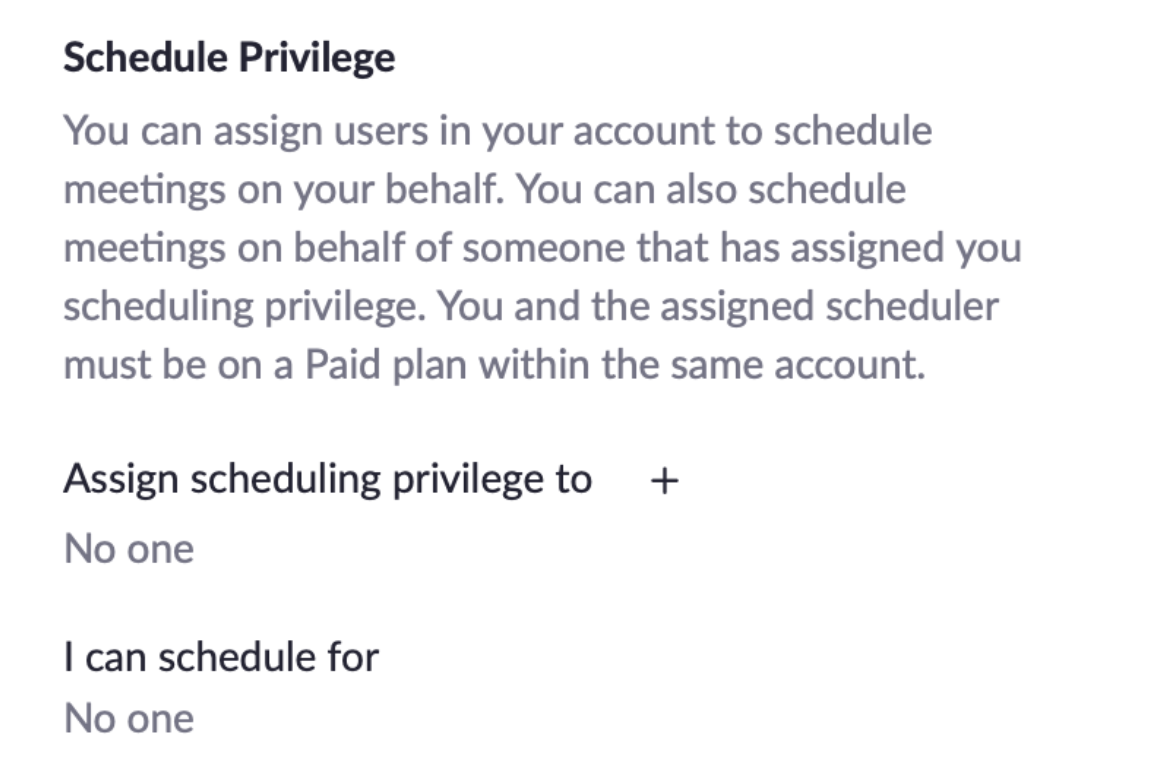 To schedule meetings for someone else, they will need to perform this process and put in your information.
See Zoom's documentation on this for more info.